Among fur parents, a well-fed Border Collie or any dog breed is a must. This gives assurance that their dogs are free from any sickness and will live a full life. In this case, kibble is oftentimes the most talked about topic for dog foods.
What is the Difference Between Kibble and Dry Dog Food?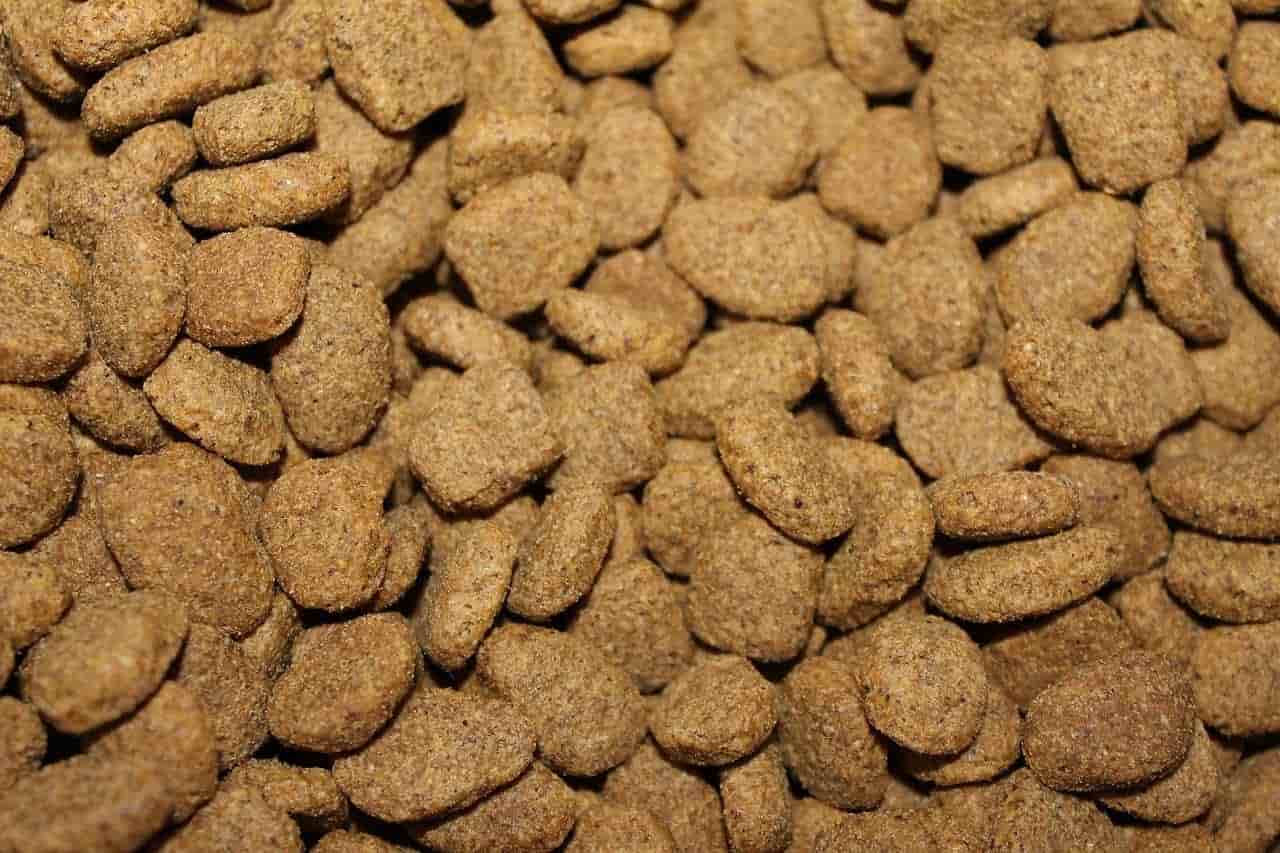 Simply speaking, kibble is another term for dry dog and cat food. Kibble has a number of advantages in addition to being economical dry dog food. Because it has a longer shelf life than wet dog food and is easy to measure, store, and buy in bulk, it is a great choice.
What Is Dog Kibble?
Simply put, kibble ingredients are grounded and mixed together before shaping them into pellets. It consists of vegetables, grains, meat, and several other materials. Kibble is quite a popular dog food. In comparison to wet foods, it is proven to be an excellent source of nutrients for your pet.
Dry dog food is manufactured through food extrusion. Extrusion is the process in which big batches of ingredients are heated at high temperatures. It is then forced into openings of perforated plates or also known as dies. This then helps in forming into the desired shape and cut into a bite-sized piece using sharp blades.
The ingredient in every bag includes the following:
Chicken
Lamb
Sweet potatoes
Vegetables
Fruits
Starches
Fats
Oils
Animal protein
All the mentioned ingredients are raw and ground together to create a flour-like substance.
History of Dry Dog Food
The very first kibble was created from a broken biscuit. James Spratt, a simple salesman, and electrician from Cincinnati created a biscuit that was crumbled and baked into a tasty treat.
Before the 1900s, dogs are scouring the town to find something to eat. Some luckier ones wait for their owners to give them table scraps and raw meats. The start of commercial dog foods are a bit dark but modern.
In fact, from 1890 to 1945, were the years in which the sale of this merchandise has grown significantly. Despite facing lots of criticism, a lot of pet owners prefer buying a bag than making their own. Primarily because of the convenience it offers. Eventually, this has been seen as a profitable opportunity. Thus, the birth of various dog food companies.
What Should Dog's Diet Look Like?
Even the top-rated kibbles in the market are using a touch of fresh food additives. By adding whole and fresh foods to kibble, it gives variety to your Border Collie or other pets. Plus, dry dog food kibble added with such gives a nutritional boost on it.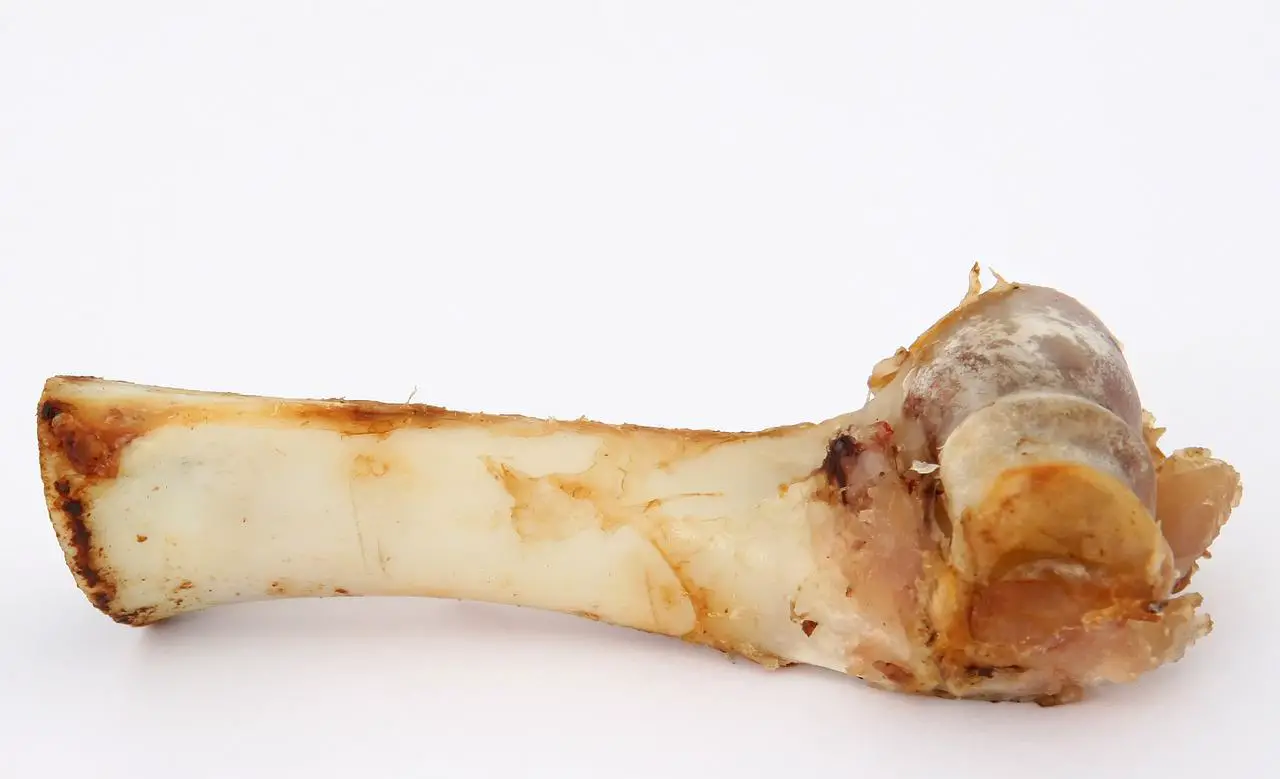 Fresh and raw vegetables, organs, bones, and meat matter in a diet. Presumably, this is what ancestral cats and dogs ate. Although, an all-raw or lightly cooked diet, whether fresh or processed, provides excellent results in terms of shiny coats, bright eyes, fresh breath, strong teeth, calm temperaments, and cats and dogs that rarely fall ill.
When preparing your dog's diet, make sure to check out the following:
Kibble – when giving kibble to your Border Collie, experts suggest following the 50% rule. This is wherein your pet's food is replaced with 50 percent kibble and 50 percent whole foods.
Raw eggs – despite how long we have been conditioned to view raw eggs as dangerous, it's actually healthy. The eggshell contains all the nutritional elements your dog requires. Selenium, iron, vitamin A, riboflavin, fatty acids, vitamin B12, and folate are just a few of the many benefits an egg provides.
Bone broth – one of the nicest things about bone broth is the fact that it hydrates your dog. This is quite important among dogs that are eating dehydrated, dry, or even freeze-dried diets. Water is important in promoting health. Sadly, a lot of dogs are not drinking enough water. So with such a diet, it gives your dog's health a boost.
What Are The Benefits of Dry Kibble Dog Food?
Kibble would have not be known as excellent dog food for nothing. There are plenty of benefits it offers to your pets.
Complete and balanced nutrition – kibble offers carbohydrates that can be easily digested. This is important as carbs great are source of energy. It helps their gastrointestinal tract to function properly.
Safe preparation – because the foods are cooked at high temperatures for a short time, any harmful microorganisms that are present in the ingredients are destroyed. The digestibility of cereal grains' carbohydrates ensures that your pup's meal is safe and nutritious.
Nutritional Bomb
It's a priority for you to provide the best nutrition for your dog, and we know that. Choosing the right food will ensure that your pet's health is protected and that they receive daily meals that provide them with the healthiest options. Whenever possible, try to avoid giving processed foods. After all, these are known to cause modern ailments.
The question is, what makes kibble the perfect combination of nutrition and minerals that your dog needs? In such a case, read the back of the label and look for the following:
Fats
Fibers
Minerals
Vitamins
Antioxidants
Carbohydrates
Proteins like poultry, eggs, fish, and beef
Since dry kibble only has 5-12 percent moisture, it is good practice to keep your dog hydrated throughout the day.
Dental Hygiene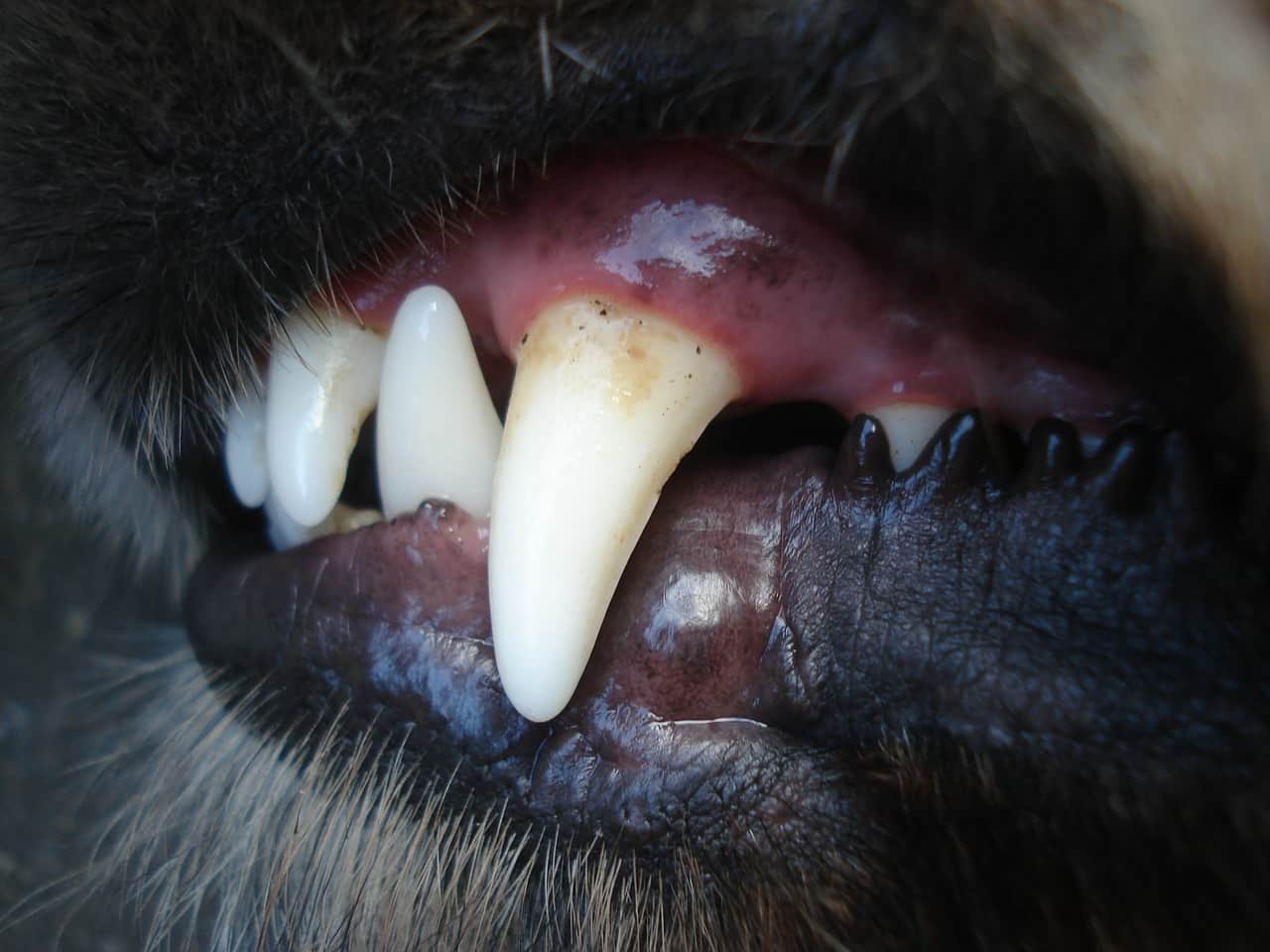 Of course, dental health is important for your dogs. Fortunately, kibble can help you achieve just that. There are several advantages of using one not only as part of your dog's diet but also, for improving their oral health and hygiene.
Among its notable health benefits lies in its coarse and dry form surface. This is really helpful in terms of removing plaque buildup in your dog's teeth. Of course, it is recommended to have your dog's teeth cleaned on a daily basis. But since this can be difficult at times for a number of dog owners, feeding dry kibble can be a nice alternative.
Less Waste
There's been an influx of products tagged as "human-grade" ingredients that are seen among pet foods. This has been quite common among grocery stores as well as specialty chains. Thing is, these "premium" options may possess a higher price for our environment while not providing what our dogs need.
Unlike kibble manufacturing, it is a more sustainable option. This is less harmful to our environment and also, has a longer lifespan. Meaning to say, less of it are thrown in landfills and more are actually fed to dogs.
What to Look for in Kibble?
You may be wondering how would you pick your dog food? Should you just buy the first thing you see in the market? Are you supposed to follow what experts recommend? Sadly, neither of these approaches will help you in buying the best kibble for your dog.
Instead, consider the following prior to making a purchase. This ensures that you end up getting kibble that meets your dog's daily needs.
Brand & Product Name
Indeed, there are countless of dog foods in the market and each is created uniquely than the competition. Creating a meal plan for your Border Collie that involves dry dog food kibble is personalized. It depends on several factors like weight, age or any other underlying medical conditions.
Premium brands, which you may find at a grocery, may provide higher digestibility and more expensive ingredients similar to:
Animal fat
Protein
Fish oil
At times, they can manufacture products with greater amounts or ratios of other crucial elements well beyond the required minimums.
Ingredients
One vital ingredient of dry dog foods are organ meats. Here comes some lean, muscle-based protein combined with carbohydrates that are found in fruits and veggies. This delivers instant energy for your dog.
Balanced Dry Dog Foods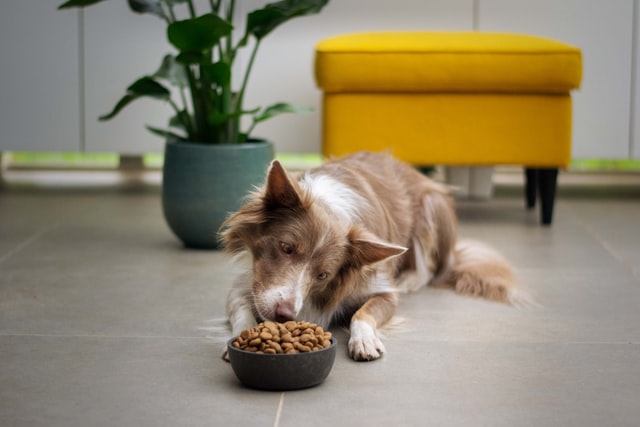 Your dog's balanced diet should include protein (from a meat source), whole grains, vegetables, fat, as well as micronutrients (omega-3 fatty acids). The last ingredient is essential for skin and brain function. Furthermore, dogs may need at least 50 key nutrients. Among these key nutrients are minerals like Phosphorus, Calcium, Magnesium and Vitamin C.
Protein Levels
For your dog's protein need, a simple formula would be 1 pound of weight is equal to 1 gram of protein. This means, if your Border Collie weighs 35 pounds, then its daily protein intake will be 35 grams.
If it happens that your dog is overweight, there's still a calculation needed to be taken. For example, your dog is at 50 pounds but its ideal weight must be 40 pounds. Then their daily protein intake must still be at 40 grams per day.
Of course, don't forget to read the label. You ought to see meat in there as the primary ingredient. Other healthy sources of protein include:
Chicken
Beef
Duck
Lamb/Mutton
Fish (Salmon, Whitefish)
Turkey
Rabbit
Venison
Aside from meat products, muscle meat as well as byproducts like livers, hearts, lungs and kidneys are known to be excellent protein sources.
Healthy Fats
Many people think that fats are unhealthy. This is a very common misconception brought by disinformation. Truth is, certain fats are vital for your dog's health and diet. Healthy fats similar to those that are found in meat can promote cell function, which ultimately improves your dog's coat. Other well-known sources of healthy fats are coconut oil, sunflower oil, olive oil, flaxseed oil, and fish oil.
How To Choose The Healthiest Dry Dog Food Kibble?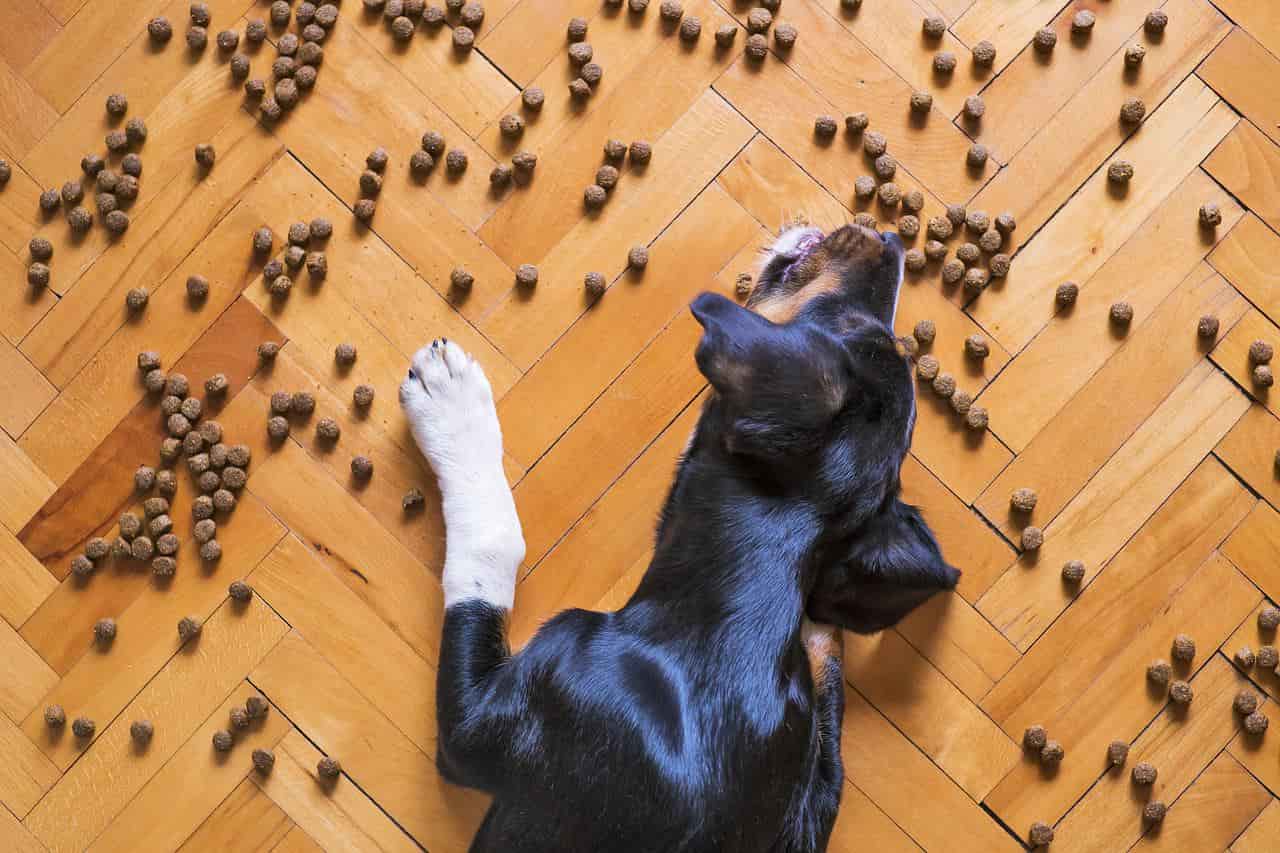 A lot of people are feeding their Border Collie and other pets dry dog kibble. On some occasions, canned wet foods. For humans, these processed foods may not be enticing. Regardless, these products contain the essential nutrients that your dog needs to be and to stay healthy.
At the end of the day, high-quality commercial dog foods are constantly regulated and go through strict monitoring by specialists.
Kibble For Puppies
If you are planning to give solid foods to your pups, then you should do it around 4 weeks in. This is the time when they are not able to acquire the calories their body needs from milk. A lot of pups stop drinking milk by 1 and 1/2 months. Seek your veterinarian for their recommendations.
Dry Food for Large Dogs
In general, large dogs nutrition is similar to small and medium dogs. Needless to say, it comes with a few distinctions. Large-breed puppy diets are necessary to avoid health risks, and big adult dog breeds are carefully monitored for orthopedic disease, bloat, and obesity. All of which are heavily influenced by their nutrition.
Kibble For Senior Dogs
If you have been giving a certain brand of kibble to your dog, you may always check if they are also offering a senior version of it. On the other hand, if your vet has recommended using a different brand, then it is best to follow their lead. No vets would endanger their patient's health.
Dry Food for Special Diet
The inner contents of dry dog food explain why canines can sustain themselves on it. In addition to giving your pooch energy-producing carbohydrates, dry foods will comprise around 18 to 32 percent protein and 8 to 22 percent fat.
Popular Dry Dog Food Brands
A lot of fur parents are always in the dark when it comes to dry dog foods. It is natural to seek for the best product in the market. With many experts in the subject, some says this and that. It creates a piece of conflicting and confusing advice. This makes it difficult to make a decision.
But don't worry. We've listed the top-known dry dog food brands. These brands have been trusted by thousands of dog owners and have a proven track record.
Wellness Complete Health
Wellness Complete Health prides itself on using only premium proteins in its products. It is advertised to provide adequate nutrition and a balanced diet, regardless of the dog's size and breed.
Every recipe also packs with antioxidants to improve the immune system. It is also combined with balanced nutrients and grains for energy.
Instinct
Instinct offer introduced different ways of adding raw ingredients to dog's diet. Among the popular options are Frozen Raw Meals and Freeze-Dried Raw Meals which are both 100 percent raw, Raw + Kibble and Raw Toppers that are developed to boost raw nutrition.
If you are looking to add raw and fresh food to your dog food, then instinct may just be the one you are looking for.
Rachael Ray Nutrish
Every Rachael Ray Nutrish is manufactured using an adequate amount of animal protein. Each ingredient is sourced from fresh meat. They also see to it that their products have no BHT, BHA or any preservatives that could be harmful to dog's health. Protein sources for their merchandise came from chicken, lamb, and beef.
Nature's Logic
If you want complete nutrition for your dog, then Nature's Logic can just meet your meticulous requirements.
Nature's Logic is also marketed to be 100% natural. Their primary ingredients were sourced from US-raised cattle which are known to have high-quality protein. The end product results in nutrient-rich and highly palatable dog food.
Following their diet recommendations focus on vegetables and fruits. Every kibble pellet is proprietary coated using plasma protein and digestive enzymes that contain natural minerals, vitamins and albumin as well as globulin proteins. Furthermore, their items are free from peas, potatoes, wheat, rice, corn, lentils, or any synthetic minerals and vitamins.
Taste of the Wild
Diamond Pet Foods is the parent company behind Taste of the Wild. They are based in Meta, Missouri and all products manufactured are from the company-owned factory situated in Missouri, California, Arkansas and South Carolina.
Their dry dog foods follow a recipe that only uses quality meat meals as their only source of protein. Thus, they are able to create above-average dry dog food that's also grain-free.
Organix: Chicken & Oatmeal
The beauty about Organix: Chicken & Oatmeal as your primary dry dog food kibble is they are USDA certified. Every bag is prepared and cooked using a certified USA kitchen. Poultries are raised responsibly and fed organically as well.
You can expect that no antibiotics or growth hormones were used to feed the chickens. At the same time, no chemical pesticides or synthetic fertilizers were used in growing the produce. Furthermore, this product is rich with an organic superfood blend of flaxseed, blueberries, and healthy grains like organic barley and oatmeal that promotes healthy and fast digestion.
Blue Buffalo
Blue Buffalo is known as a reputable dog and cat foods manufacturer. Their products use top ingredients like fruits and vegetables, high quality meats, eggs, cheese, barley, fava beans, rye, fish oil, mineral and supplements. Because of this, several stores and specialty shops carry their products in their shelves.
Conclusion: Is Kibble Good Choice For Your Dog?
Now the golden question is whether dry dog food kibble is a sensible decision or not. The straightforward answer is yes. Then again, there are certain things that should be taken into account from your dog's breed, age, size and underlying health conditions.
Even though you have a Border Collie that is known to be very healthy and highly energetic, still your vet's recommendations would be the deciding factor on what to feed them.
Generally speaking though, there's nothing wrong in feeding your dogs with kibble. It's completely safe, healthy and creates less environmental impact compared to other commercial-grade dog foods.