Are you planning to get a Border Collie puppy? If so, you should only trust legitimate breeders. This way, you'll get a healthy, pedigree, and high-quality canine dog that will live long. For this post, I listed 10 of the best Border Collie breeders Southern California where you can apply for a pup. SoCal is popular for its suburban communities, warm weather, and vast fields – perfect for raising Border Collies.
How we picked these Border Collie breeders
There are numerous Border Collie breeders in California, so we had to sift through countless options. For this top 10 list, these are the criteria we used:
Health check. We ensure that all these breeders perform intensive health checks on all the pups they offer. This guarantees that the Border Collies are healthy and bred with the highest standards.
Properly raised dogs. For us, it's important that the dogs are raised in the open instead of cages. Border Collies are made for the outdoors, so it's a must that the breeders treat the pups like family.
Certified dog breeder. We ensure that the people behind the breeding are licensed and certified. This is an assurance that they are practicing the best breeding standards.
Pedigree dogs. Pedigree Border Collies are those that were bred from two parents of the same breed. It means that the Border Collie is purebred and will be certified by various kennel clubs.
Complete documentation. Shady dog breeders will not provide complete papers for the puppy. These 10 breeders we listed here are transparent and will provide you with all the documents when you get the dog.
---
Top 10 Border Collie Breeders Southern California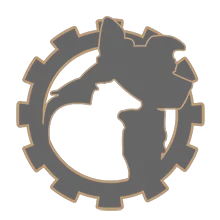 If you're looking for reputable Border Collie breeders Southern California, you should definitely check the Overdrive Border Collies. They are located in Chino, CA, and run by Frank and Orshi Horvath.
This breeder has the AKC Breeder of Merit and AKC Breeder with H.E.A.R.T certifications. They are also certified as a professional groomer and a puppy culture breeder. On top of that, they've attended the American Kennel Club Canine College. 
What we really like about this breeder is they raise the dogs inside their home like family members. They also work with local rescue centers and shelters to find Border Collies the rightful forever homes.
With Overdrive Border Collies, you'll get a pup with a microchip, AKC registration, vaccinations, food starter kit, toys, carrier bag, and a lot more.
Also, all the pups have undergone an intensive health check. As for the price, you'd have to contact the breeder to negotiate and set up the puppy's transport.
Waiting time: Around 12 months per pup
Puppy cost: Please contact the breeder
---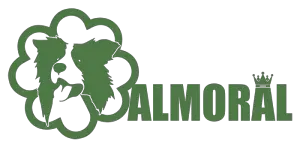 Another breeder you should check is the Balmoral Border Collies in Tehachapi, CA. They raise their pups with Puppy Culture techniques. Over the years, they have produced Border Collies that have titles on agility, conformation, dock diving, flyball, and fast cat.
Tina Neel is the breeder behind the Balmoral Border Collies. She's a professional groomer and a certified puppy culture breeder. She's also a member of the Border Collie Society of America. In 2013, Rich joined her in training and raising the dogs.
Tina's love for Border Collies started when she's 11, raising guide dogs for the blind. After that, she worked for a kennel where she trained dogs before being a professional groomer.
Moreover, Balmoral Border Collies undergo multiple health checks, including those for hip dysplasia, elbow dysplasia, congenital deafness, and in-depth genetic test.
The puppy you'll get from them has an AKC registration, blanket with littermate's scent, food starter bag, vaccinations, personality test, and a lot more.
Waiting time: around 9 months
Puppy cost: $1,500 to $1,800
---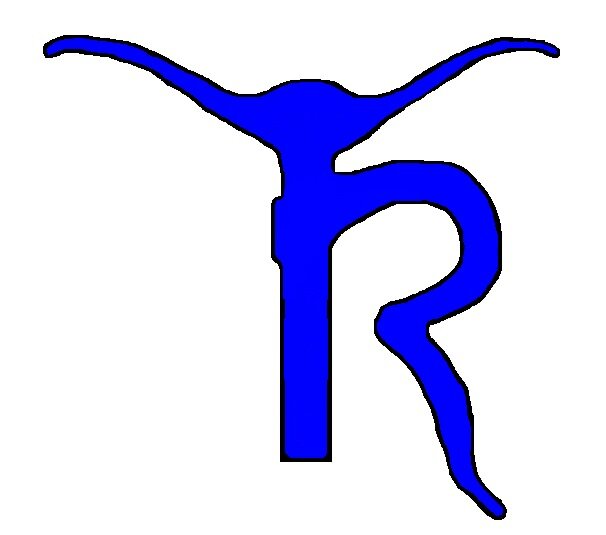 The Team Reeves Ranch is a working horse ranch, but Border Collies have been a big part of their operation. With this, Viki Reeves decided to explore dog breeding.
They are a member of the AKC & ABCA breeder programs aside from their membership with OFA, American Border Collie Association, and Paw Print Genetics.
The good thing about Team Reeves is that all their puppies are socialized and well-desensitized. It's easily possible since they live on a ranch with lots of other animals around. Their Border Collies have been children, adults, noise, and animal-desensitized to grow up as well-rounded canines.
Moreover, they send each pup complete with an AKC registration, microchip, certification of health, and vaccinations. The little Border Collie will also arrive with a puppy starter kit, collar, and a food starter bag.
Also, they offer a 1-year guarantee where you can request a refund or replacement puppy if what you got has a life-threatening or genetic defect.
Waiting time: around 9 months
Puppy cost: $2,000 to $3,000
---
The Flying S Ranch might be a small hobby breeder, but their pups' quality is at par with the highest standards. Tamara Stanley leads the pack and ensures that each Border Collie is genetically sound and will grow up to be a well-rounded dog.
This breeder is located in Apple Valley and is home to AKC-registered Border Collies. They also provide 1-year health guarantee on their pups. However, they won't refund your money and will re-home the puppy instead.
Despite this, they provide a complete health test for each pup to ensure that it's 100% healthy. Just note that they breed rough coat Border Collies with a medium size.
All the dogs from Flying S Ranch are raised by a family of 10 and herds of ducks, chickens, and farm animals. With this, the Border Collie pups will be well-socialized and desensitized to various stimuli.
Waiting time: around 9 months
Puppy cost: $2,500
---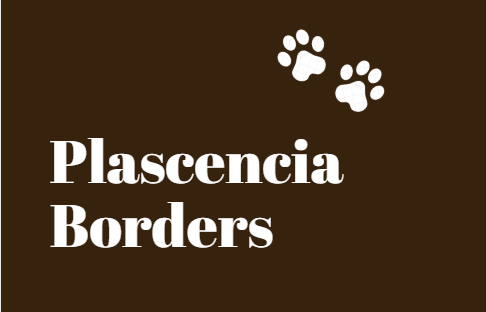 Vanessa Plascencia is the person behind the Plascencia Borders. She has years of experience breeding her own pets and producing purebred and pedigree pups.
Their Border Collies are raised on a farm together with all the animals and five kids. Rest-assured that the pup you're going to get is well-socialized and loved.
Moreover, Vanessa is an AKC Breeder with H.E.A.R.T, and she's also a member of the Border Collie Society of America. The Plascencia family started breeding Border Collies six years ago, and they've received countless puppy reservations since then.
Each pup that they sell comes with a microchip, vaccinations, food starter bag, vitamins, puppy collar, and a blanket with its mom's scent. They also offer a 1-year guarantee on all genetic conditions and other health disorders.
The best part is that they never cage their Border Collies and the pooches are free to run around the ranch.
Waiting time: 3 months
Puppy cost: $1,500 to $2,000
---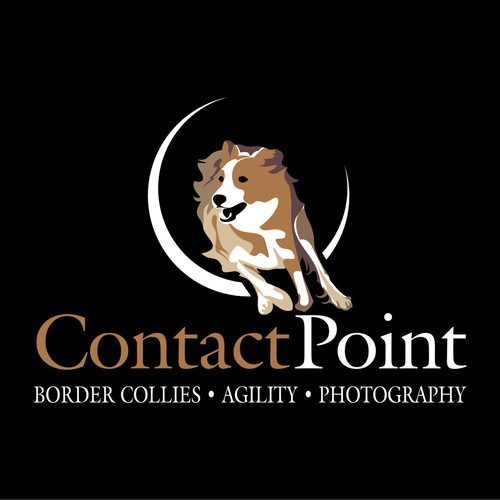 Contact Point Border Collie is located in Fillmore, CA, and headed by dog breeder Karen Moureaux. Karen has owned Border Collies since 1989 and has raised numerous litters over the years.
Moreover, the Border Collies from Contact Point competed in various sports like dock diving, agility, flyball, Frisbee, and obedience. This isn't surprising because she uses modified puppy culture in raising the puppies. This includes regular interaction with humans, interactive toys, and holistic desensitization to sound.
Aside from that, Karen is an AKC Breeder of Merit and is a member of the Border Collie Society of America. It speaks volumes about her experience as a breeder and dog owner.
For the pups, she provides one of the longest health guarantee of 3 years. It covers congenital and genetic defects.
Aside from Contact Point, Karen also owns the All Dogs Rule Day Camp & Sleepover. It's a boarding service, but the dogs are free to roam the area safely. They also have 24-hour on-site staff and transportation. If you want to give you Border Collie a countryside experience, this is the perfect place.
Waiting time: around 6 months
Puppy cost: Please contact the breeder
---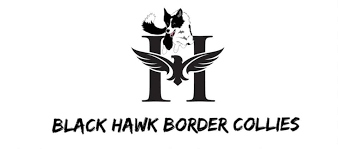 If you're looking for cheaper but purebred pups, you should consider those from Black Hawk Border Collies. This breeder from Napa, CA, only breeds OFA-certified dogs and has passed a full genetic panel health test. All of this is done to ensure that the puppies will be healthy and will be registered at the AKC.
Hayley Jensen is the breeder behind Black Hawk Border Collies. She uses the Puppy Culture techniques, so each pup gets lots of socialization. She also ensures that each puppy will have the best temperament, toy drive, and good structure.
Aside from that, the puppy you'll receive is already vaccinated and microchipped. They will also provide a leash, collar, food starter bag, and an AKC registration.
And take this: they provide a lifetime health guarantee on all their dogs. That's the best guarantee I've ever seen from a breeder. It just says a lot about the excellent health of the puppies.
Waiting time: around 6 months
Puppy cost: $1,000 to $1,500
---
The Powerhouse Border Collies are pros when it comes to breeding Border Collies. They've been raising this breed for almost 20 years now, which says a lot about their knowledge and skill.
Also, they raise Border Collies on pet homes instead of cages and show homes. This makes each pup-friendly, well-socialized, and properly desensitized.
Moreover, many dogs that came from Powerhouse Border Collies have competed in various sports like obedience, agility, and herding.
Overall, you'll get a Border Collie that's eager to please and not too manipulative. Powerhouse Border Collies takes pride in their 'biddable' pups without the intense prey drive.
Waiting list: Please contact the breeder
Puppy cost: $2500
---
Located at the peaceful Antelope Valley is the Premiere Border Collies. They raise their Border Collies on their 2.5-acre farm under the care of AKC conformation judge Suzanne LeRoy. Rest assured that you'll receive a high-quality pup since Suzanne is also an AKC Breeder of Merit and AKC Sportsman of the Year in 2018 and 2019.
Also, many of her Border Collies have won dozens of recognitions and awards from dog events. Three of her dogs were also in the Eukanuba Dog Show Top 20.
Suzanne bred her first Border Collie litter back in 2009. From there, she used her expertise as a professional dog trainer and show judge to shape each pup into well-rounded pets.
The best thing about Suzanne is she gives a lifetime of support to the pet owners that will get her dog. She wants the best for every Border Collie that she breeds.
All the puppies from Premiere Border Collies will come with an AKC registration. Also, the pup would be vaccinated and dewormed before you bring it home.
Waiting time: Please contact the breeder
Puppy cost: Please contact the breeder
---

Last but not the least, you should consider the Rigel Border Collies in Simi Valley. They've been breeding Border Collies since 2011, and they raise each pup within their home. Also, they train the pups for herding, obedience, and conformation.
Deanna and Adrian Smith are the husband and wife team behind Rigel Border Collies. Aside from their passion for scuba diving, they are active members of the Border Collie Society of America (BCSA). They are also members of the Border Collie Club of Greater Los Angeles (BCCGLA).
Like their promise, they make structure and function meet. It's a guarantee that you'll receive not just a healthy dog but an intelligent and well-trained canine.
Waiting time: Please contact the breeder
Puppy cost: Please contact the breeder
---
Frequently Asked Questions
Q: How much does a Border Collie puppy cost?
A: Border Collie puppies cost around $1,800 to $2,500. These dogs have been fully tested and come with a full health report. Take note that very cheap Border Collie puppies likely came from puppy mills, which you should never buy. Puppy mills have poor breeding practices, and the pups were forced to sleep on cramped cages without proper health checks.
Q: What is the rarest Border Collie color?
A: So far, the rarest type is the Lilac Border Collie. It's a mix of chocolate and white color but diluted, so it gives off a purplish tinge. Due to its rarity, Lilac Border Collie dogs cost more, with some being as expensive as $3,000 or more.
Q: How do I find a good Border Collie breeder?
A: To find a good Border Collie breeder, you should check the breeder's certification. The most reliable breeders often join sporting events, which proves their skill and knowledge about dogs. Also, the breeder should show you the parents of the pup as well as the complete history report of the canine.
Q: Are Border Collies AKC recognized?
A: Yes, the Border Collie breed is recognized by the American Kennel Club (AKC). This breed joined the AKC herding group back in 1995. This is the same year when the movie 'Babe' was released featuring Fly, a Border Collie. This gave the bred international acclaim and recognition from various kennel clubs like AKC.
Q: Are male or female Border Collie better?
A: If you want a more affectionate dog, you should consider getting a male Border Collie since females tend to be more aloof of strangers. Nevertheless, both genders are active and will be amazing pets to the right owner.
---
Final words
Finding the right Border Collie breeders Southern California will ensure that you'll receive a healthy puppy. Unlike puppy mills, the breeders I listed above follow strict standards and rigorous health testing. They also raise the pups in a loving home and far from the confines of dog cages. You'll get a Border Collie pup with an excellent personality, structure, and temperament.
Have you found the right breeder? Share your thoughts below!